Welcome to the Twilight Saga Wiki
In Twilight, Bella moves to her father's home in Forks, Washington, meets the mysterious Cullen family, and falls in love with Edward Cullen. However, she soon discovers that the family is a coven of vampires. Bella expresses a desire to become a vampire herself, against Edward's wishes.
In the second novel, New Moon, Edward and the other Cullens leave Forks in an effort to keep Bella safe from the vampire world. Jacob Black, a member of the Quileute tribe who is also a shape shifter taking a wolf form, comforts the distraught and severely depressed Bella. She comes to care deeply for Jacob, though less than she loves Edward.
In Eclipse, Bella becomes engaged to Edward, and they marry in Breaking Dawn. Edward then transforms Bella into a vampire after she nearly dies giving birth to their daughter, Renesmee Carlie Cullen.
Loading RSS data...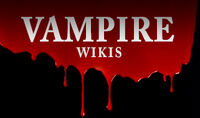 Ad blocker interference detected!
Wikia is a free-to-use site that makes money from advertising. We have a modified experience for viewers using ad blockers

Wikia is not accessible if you've made further modifications. Remove the custom ad blocker rule(s) and the page will load as expected.